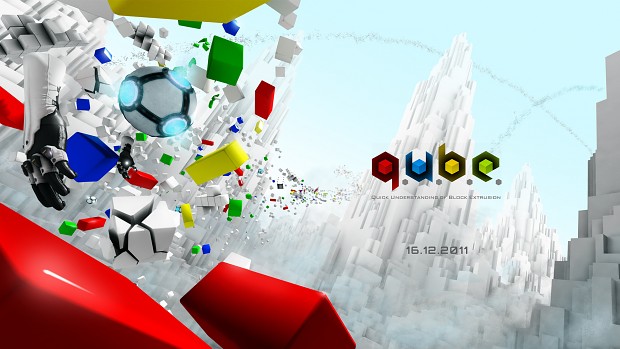 Hello hello!
It's definitely time to present Q.U.B.E. which was released few days ago on Steam, for something less than 10€ (that means, a little bit more than 10$). I bought it yesterday and, I really started to feel the excitement that the first minutes of Portal 2 were giving. Sure, I know that this one lacks a bit of environment when it comes to compare it directly with the master of every 3D puzzle adventure, but it is still a good alternative in terms of gameplay and difficulty.
What about the authors?
Toxic games is an indie game developer team founded in the UK by three classmates in 2010. Exactly, this team has one of the most common stories among indipendent developing teams, they started to produce Q.U.B.E. as a student project that, after the graduation, became something that could be considered a full lenght game. During the last year, the game managed to become a finalist in several awards, but the most interesting part is, none of them already knew something about programming, they just had to learn from the beginning to the end everything about UDK engine. This is just another example of where can the true motivation bring you.
The gameplay
Let's just start by saying that you wake up in a white room made by cubes, after climbing the first stairs you find a pair of gloves, you will be able to go through the levels just by their help. And here's how, on your way you fill find some cubes with different colours and functions, you'll need your right hand to pull out those, and guess what? with the other hand you push back them. These two simple functions will give you the possibility to climb the walls in order to get out of that place. Sooner, you will face true logic challenges that are nothing but literally hard to get. I've also loved the ambiental music that makes your travel even more enterataining, unfortunately I couldn't find the name of the artist anywhere. If you don't feel like spending instantly the money that this game totally deserves, theres also a playable demo totally for free on Steam, so, what are you waiting for? give it a try!
Official site:
qube-game.com